Reasons Why Restaurant Owners Should Use Employee Scheduling Software
Apr 25, 2018 | Shifts
Save tens of hours on scheduling

Accelerate employee productivity

Brings in increased transparency

Enhance collaborative communication

Make payroll more accurate

Enhances customer relations

Adjusts employee schedules from anywhere

Take vacations with confidence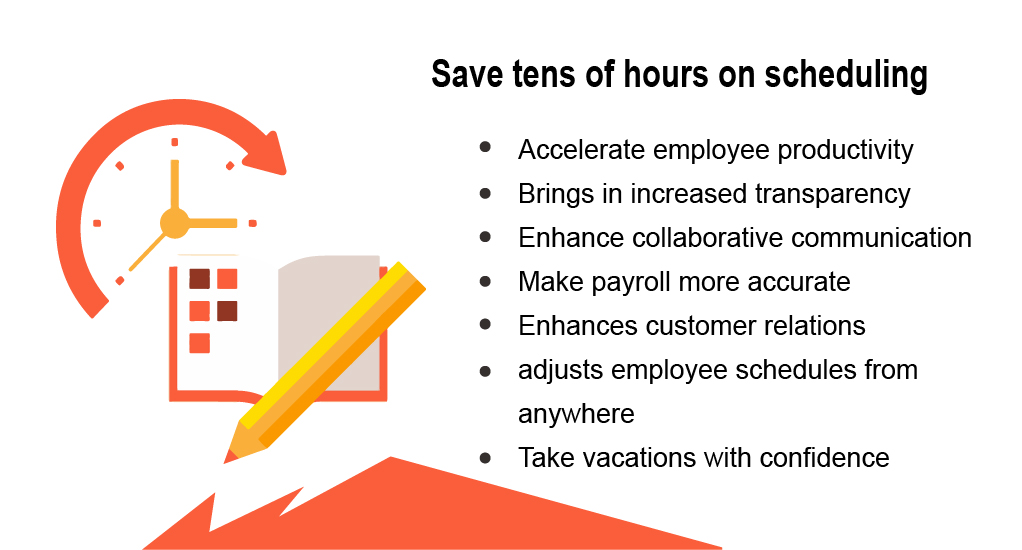 The restaurant business is evolving, has its own set of primary challenges and given the increased demand to meet the evolving requirements of audiences, the market is posing a set of increased challenges for businesses. Given the backbone of any business including restaurant business are the employees, it requires little to say that if the entire team of employees are super productive and they can easily meet the challenges, the business can rise.
Using an employee scheduling software
, a business can easily save tens of hours on planning. Usually, they need high end planning and management techniques planned in advance which takes a lot of their valued time. That's why using an employee scheduling software, they can save money and time
.
Using such software, they can
Increase employee productivity
because they can experience great transparency at work and motivated employees. The enhanced collaborative communication further makes delivery of food and preparation seamless
.
An employee scheduling software can make productivity seamless and thus it can overall enhance the payroll related work. Other than these, as we mentioned earlier, an employee scheduling software
Can drastically enhances customer relations by bringing increased accuracy at work

It can adjust employee schedules from anywhere since it is virtually available
These are some of the benefits a restaurant business can avail using the help of employee scheduling software. Using such a software, a company can accelerate productivity, improve its overall revenue and make happy employees who are accountable.